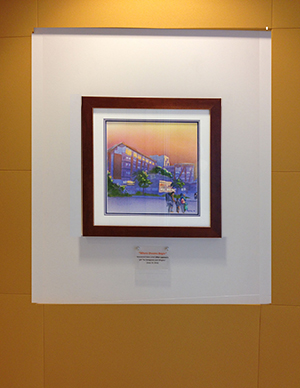 T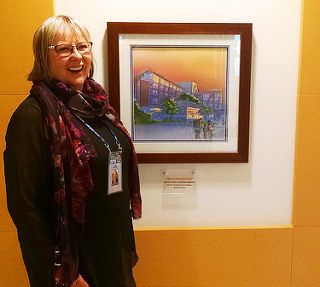 he artist's finished watercolour painting Where Dreams Begin, symbolizes care, hopes and dreams for the new Canadians of immigrants and refugees. The colours were chosen as warm welcoming colours of sunset, of coming home.
YAAW4kids, a fundraiser of original art donations from top Yukon artists was held in Ottawa April 24th, 2016. Raised funds went to an art therapy program in the Netherlands for refugees suffering trauma. With this in mind, the artist gifted this watercolour painting to Immigrant Services Society of British Columbia Welcome Centre, hence the ripple effect to be invited to be presented to the Royal couple, the Prime Minister, his wife Sophie and to say a few words about the painting.
Click onto the links below to follow the Royal Tour in BC, courtesy of Chris Stephenson, Marketing and Communication for Immigrant Services Society of British Columbia.