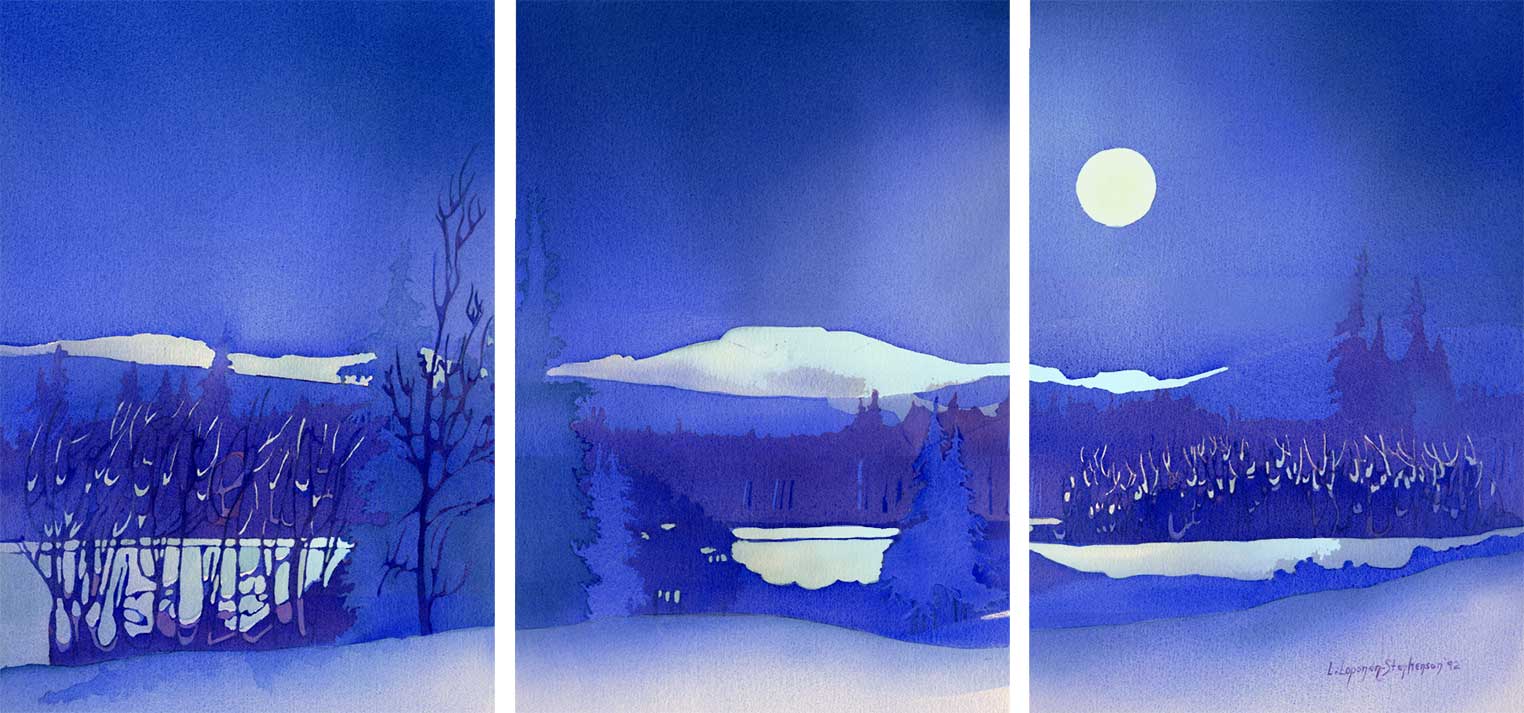 Loponen Arts North provides art related services (1996) carrying over forty years of experience. A polished and professional talent reflects her unique atmospheric perspectives spilling into her graphic design work, illustrations, watercolours, murals, art cards and limited edition reproductions.
Lillian Loponen, born of Canadian Finnish heritage in Northern Ontario, has done art work since a child. Despite completing a number of career options, artwork has always been a constant factor in her life. She has been in the Yukon since 1979.
Since 1976, in numerous private collections around the world the Loponen images carry a life of their own, hold a vibrancy in the quiet power, haunting mists and spirit energies of living landscapes of Canada's Yukon. The Loponen heartbeat can be felt in her paintings located in noted permanent art collections as the Royal Collection of Drawings and Watercolours, Windsor Castle, UK; Yukon Government Permanent Art Collection, City of Whitehorse Canada Games Centre, Beringia Interpretive Centre, Keno City Mining Museum, and Crown Life. In Toronto, 2000, a Loponen image was included in an exhibition that chronicled the history of Canadian watercolours 1925-2000.
I wish I could dance and sing to the drumbeat of a thousand horses galloping in thunderous unison, vibrating the earth in rhythmic song, singing and dancing in free abandonment to the power of life, to essences. I cannot do that so I paint!